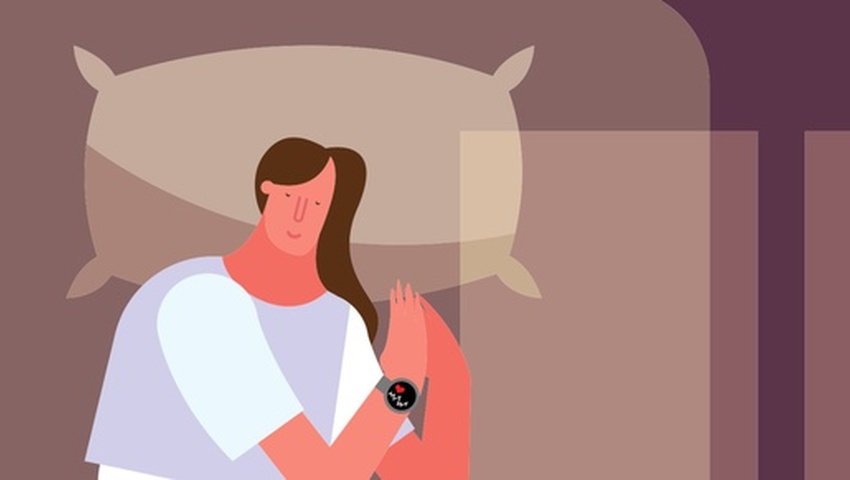 Dossier
Companies that want to put us to sleep
A plethora of companies share the lucrative sleep market and interest in the sector is growing from a number of tech firms. Here is our selection.
The mattress industry had fallen asleep on its laurels. But now there's Casper, which has shaken it awake. Created in 2014, this New York-based startup has jolted the bedding industry into the age of e-commerce. The company's mattress-es were originally ordered online and delivered by bike throughout the Big Apple in rolled and compressed form. Customers had a 100-night trial period within which they could return it free of charge if they were not satisfied. No store and no sales people, which meant that the company could slash prices and take over the New York market. An enormous success. Just one month after business began, Casper's sales had already hit $1 million and after two years $100 million.
And the long-standing mattress makers felt the threat. In October 2018, the undisputed mattress leader in the United States, Mattress Firm, filed for bankruptcy. It recovered the following month, but at a huge sacrifice. Of its 3,000 stores owned, 660 were closed. Casper, which has since moved into other markets (including Canada, the United Kingdom, Germany, Switzerland and France), posted sales of $497 million in 2020.
But the company continues to operate at a loss, to the tune of $89.5 million last year. How did that happen? The market is terribly competitive. Casper's initial, easily imitable strategy has been copied by a multitude of startups such as Leesa, Purple, Tuft & Needle and Yogabed in the United States, Eve Sleep and Simba in the United Kingdom, and Tediber in France. This steeper competition has forced Casper to spend massively on marketing (investing more than $650 million since its creation) and reinvent itself.
While the company originally sold only a limited number of products, it has expanded its product range to include lamps and accessories to improve sleep, and even pet mattresses. In parallel, Casper has opened brick-and-mortar stores – 70 so far – and signed partnerships with traditional vendors such as Mattress Warehouse in June 2021. Most analysts approve of this change in strategy and recommend buying the stock, which is trading at around $5 in August, half its IPO price of $12 in February 2020.
Listed on the Australian Securities Exchange since 2000, Compumedics designs and manufactures sleep disorder diagnostics machines, including polysomnography devices. The company's products are mainly sold to hospitals. The company confirms it is the market leader in Australia, Japan and China, and number three in the United States.
The relatively unknown US company Culp produces fabric for most American mattress manufacturers. Its customers include Casper and Tempur Sealy.
With Purple and Casper, Eve Sleep is one of the three bed-in-a-box, home delivery mattress startups that has broken out into IPO territory. Eve is British but has followed a path similar to that of its American competitors. Revenue has risen every year (up 6% in 2020), but the extremely competitive market has made it difficult to clear a profit. In 2020, the company posted losses of £2.4 million.
The coronavirus pandemic has distorted the performance of Fisher & Paykel Healthcare. The New Zealand-based company specialises in respiratory apparatuses. One of them is for high-flow oxygen therapy, which has become one of the main first-line treatments for COVID-19 patients. As a result, its revenue soared 56% to NZD 1.97 billion for its financial year ended February 2021. Apart from the pandemic, Fisher & Paykel is known for its sleep apnoea treatments, including CPAP machines that deliver air through the nose as patients sleep. The company also develops cloud-based software that allows sleep disorder patients to monitor their sleep and share their data with their doctor.
Best known to most for its GPS navigators used by athletes, Garmin is now interested in sleep. Since 2018, the US manufacturer headquartered in Switzerland has been producing several smartwatches that can monitor their wearers' sleep by measuring parameters such as activity, heart rate and blood oxygen saturation. Garmin says that this data is used to track the amount of time the user spends in each stage of sleep.
In the niche market of connected sleep tracking watches, Garmin competes with the American giants Fitbit (owned by Google) and Apple, the Korean conglomerate Samsung and the Chinese group Huawei, as well as smaller players such as the Finnish firm Polar and French company Withings. The consulting firm Counterpoint estimates that the smartwatch market, which grew by 35% in the first quarter of 2021, is predominantly held by Apple, with 33.5% of the global market. Garmin comes in sixth, but its sales are growing.
Also active in the aviation, marine and automotive sectors, the company's sales increased by 11.5% in 2020 compared to the previous year. Most analysts recommend holding the share, which has risen almost 40% since 1 January.
"No Mask. No hose. Just sleep." The slogan alone of the US company Inspire Medical offers hope for many patients with OSA. The disorder causes the pharynx to close while a person is asleep, and breathing stops for 10 to 30 seconds at a time. Until now, sleep apnoea has mainly been treated using CPAP machines that deliver pressurised air. However, patients have to wear a mask all night, and people don't like it for reasons of comfort or appearance. Founded in 2007, Inspire Medical has developed an implant to solve that problem.
The system, comprised of a sensor inserted between the ribs and a nerve stimulator placed under the collar bone, is surgically implanted into the body. When the sensor detects sleep apnoea, the nerve stimulator produces a low-intensity electrical current that activates the hypoglossal nerve, which controls tongue movement. And the person starts breathing normally again.
The US Food and Drug Administration (FDA) approved the device in 2014, and Inspire's sales have since soared. After a recordbreaking second quarter, Inspire raised its guidance in August. The company now expects sales of $210 million to $213 million in 2021, i.e. an increase of 82% to 85% compared to 2020. Most analysts recommend buying shares, as Inspire keeps its healthy lead over the competition, essentially the Belgian firm Nyxoah and the UK company LivaNova.
Mainly active in treating cardiovascular diseases, the UK company LivaNova made a big entry onto the sleep market in 2017 when it bought the American manufacturer ImThera Medical. This promising firm develops an implant that stimulates the hypoglossal nerve to treat sleep apnoea. The first clinical trial of the device, which competes with similar implants from the US company Inspire and Belgian startup Nyxoah, was approved by the US Food and Drug Administration (FDA) in June 2021.
"For a small company with 100 employees, we are very global," smiles Olivier Taelman, Nyxoah's CEO. Founded in 2009 by serial entrepreneur Robert Taub, Nyxoah is headquartered in Mont-Saint-Guibert, Belgium. It also has a manufacturing site in Tel Aviv, Israel, where it conducts most of its R&D. With teams in Australia, Germany and the United States, the company has just completed the construction of a second production site in Liège, Belgium.
Nyxoah has created a tiny implant called Genio that uses neurostimulation to keep the upper airway open during sleep. Priced at nearly €20,000 per patient plus the cost of implantation surgery, the system is designed to treat moderate to severe obstructive sleep apnoea (OSA) more effectively. The device won the 2014 "New Product Innovation Leadership Award" from the consulting firm Frost & Sullivan.
"Thanks to its discreet form factor and easy implantation, Nyxoah's Genio has the potential to disrupt the way we treat sleep apnoea," the investment bank Bryan, Garnier & Co. said in a white paper. Nyxoah's potential market is estimated at 400 million people worldwide who suffer from moderate to severe OSA. Most analysts recommend buying shares, which currently trade at around €26, almost 50% higher than its IPO price (€17) on the Brussels Stock Exchange in September 2020.
Founded in 1947 as Kimura Shindai Seisakujo, Paramount Bed Holdings develops and sells hospital beds as well as products designed for the elderly. And that segment is likely to grow as the population ages.
Philips' sleep division is in an industrial nightmare. In June 2021, the Dutch firm announced that it was recalling 3 to 4 million breathing devices, due to health risks. The action mainly concerned CPAP (Continuous Positive Airway Pressure) devices worn by patients at night to prevent sleep apnoea. The FDA stated that 61 incidents and 25 injuries have been caused by the machines, but no fatalities. In addition to the economic cost – Philips has set aside a €500 million provision – the case comes at a bad time for the group, which has recently redirected its strategy towards medical care.
In March, the company sold its domestic appliances business to the Chinese investment company Hillhouse Capital for €3.7 billion. After the sales in recent years of the music, electronics and lighting divisions, this operation completed its shift in strategy, which now focuses solely on "health and wellness", according to the expression of Frans van Houten, the group's boss since 2011.
In this new structure, sleep is a key area for Philips. In 2020, the Sleep and Respiratory Care business accounted for nearly 14% of the group's revenue. Currently the world's second-largest in sleep apnoea treatment, with a 42% market share according to the Canadian bank RBC Capital Markets, Philips could see the world leader in the sector, the US-based ResMed, widen its gap following the recall of defective devices. Additionally, startups such as the Belgian company Nyxoah and the US firm Inspire, which are attempting to revolutionise sleep apnoea therapy, could take advantage of the opportunity to gain market share.
But on a larger scale, the pandemic has confirmed that the former tech giant made the right move in shifting to healthcare. Most analysts recommend buying shares, which lost 15% in value between January and August 2021, mainly due to the product recall.
Purple Innovation doesn't describe itself as a mattress vendor or bedding specialist. No, the US company prefers to say that it is "the world's first comfort tech company". This somewhat pompous tag poorly masks the fact that Purple has duplicated the model of its main competitor, Casper. Founded in 2015, a year after Casper, Purple develops and sells "direct-to-consumer" mattresses and bedding products online, in other words, without intermediaries. To stand out from its competitors, Purple boasts its proprietary Hyper-Elastic Polymer technology, which is supposed to provide more comfort than traditional mattresses.
The strategy works since the student has finally surpassed the pioneer, seizing 4% of the mattress market in the United States in 2019, 1% more than Casper (3%), but behind older companies like Sleep Number (8%) and Tempur Sealy (30%). In 2020, Purple generated revenue of $648.5 million, up 51.4% year on year. Most importantly, unlike Casper, the company is profitable, with $10.9 million in profits posted in 2020. The company intends to continue its strong growth, forecasting revenue of between $2 billion and $2.5 billion over the next 3 to 5 years, compared with less than $650 million in 2020. This outlook appeals to analysts, and most recommend buying shares.
If you fall asleep and stop breathing for 10 to 30 seconds or even more, it is called sleep apnoea. Named Obstructive Sleep Apnoea (OSA) by scientists, it is one of the most common sleep disorders. According to a study published in The Lancet Respiratory Medicine in 2019, nearly 936 million people age 30 to 69 suffer from OSA worldwide, 425 million of whom have moderate or severe forms that require treatment. The Swiss Lung League estimates that in Switzerland alone nearly 150,000 people stop breathing briefly at night, many of whom are neither treated or diagnosed.
As common as it is, there is nothing trivial about the condition. In the short term, sleep apnoea causes chronic fatigue, sleepiness and headaches. In the long term, it increases the risk of high blood pressure, heart attack and stroke. These days, patients with sleep apnoea are mainly treated with Continuous Positive Airway Pressure (CPAP) therapy. Set on the bedside table, CPAP machines work with masks worn during the night that deliver pressurised air.
The Australian company ResMed, world leader in the sector, holds 48% of the global market for CPAP machines and 50% of the market for the masks used with them, says RBC Capital Markets bank. One man's loss is another man's gain, and ResMed is benefiting from the setbacks of its main competitor, Dutch company Philips, which had to massively recall its machines in June this year. Specialising in respiratory devices, ResMed has also benefited from the pandemic, with sales up 8% in its 2021 reporting year ended 30 June 2021 compared with the same period last year. Most analysts recommend holding the share, which has already climbed nearly 30% since January and August 2021.
After smartphones, smartwatches and smartcars, make room for smart beds. The US bed maker Sleep Number styles itself as a leader in sleep health and innovation with its new smart bed. Built with sensors, the bed adjusts mattress temperature, responds to body movements, and measures heart rate and sleep duration. Collected data is sent to a dedicated application, which provides sleep advice.
Smart bed sales, estimated by Grand View Research at $2.17 billion in 2019, remain low for now, but are starting to take off. Last July, Sleep Number announced record earnings for the first six months of the year, up 39% from the same period a year earlier.
"Robust consumer demand for Sleep Number 360 smart beds exceeded our expectations, while near-term supply constraints limited delivered net sales in June and July," Shelly Ibach, Sleep Number's CEO, said in a statement.
But the US company is not alone in the segment. Many others are eyeing the spot of smart mattresses that are supposed to improve sleep and boost margins, including startups like the US-based Eight Sleep and Ultimate Smart Bed, as well as more firmly rooted bed specialists such as French firms Bultex and Maliterie. Most analysts recommend holding shares.
The Australian company SomnoMed develops treatments for obstructive sleep apnea. While most patients suffering from the disorder are treated with CPAP machines that deliver air to their respiratory tract, SomnoMed focuses on an alternative technology: the mandibular oral device. This small oral appliance is placed in the mouth to keep the lower jaw forward during the night. SomnoMed says that the technology has "enormous potential" because it is as effective as CPAP machines, but its market penetration rate remains low (less than 10% in most countries).
Formed when Tempur-Pedic bought out its largest competitor Sealy in 2012, the US mattress and bedding manufacturer Tempur Sealy is by all measures the industry leader in the United States, with over 30% market share, far ahead of newcomers like Casper and Purple Innovation.
Nearly one billion patients suffer from sleep apnoea worldwide, but less than 80% of cases have been diagnosed. The problem is that sleep centres, in countries where they exist, are often overcrowded, and it can take up to a year to get an appointment. That observation led Vivos Therapeutics to launch VivoScore in January 2021. The device is a connected ring that detects sleep apnoea by measuring parameters such as heart rate and blood oxygen saturation. Unlike Google's Fitbit or Apple Watch, which have similar functions, the VivoScore actually has FDA clearance. On top of that, Vivos Therapeutics markets oral devices to treat various sleepdisorder breathing issues, such as snoring and mild to moderate apnoea.