International Investing
Exclusive insights
for smarter investing
In-depth analysis and exclusive market research
will help you invest with complete peace of mind.


Smart Investing
US tech shares CRASH – is this the buying opportunity of the year?
_
This year's dramatic crash in the shares of US technology companies has wiped around $2 trillion off the valuations of household names such as Netflix, Amazon, Tesla and Facebook. Few private investors will have escaped the fallout. Even those don't hold these stocks directly may have exposure via actively managed funds or passive index tracking exchange traded funds (ETFs).


Smart Investing
Why Berkshire Hathaway Shares Are Soaring This Year
_
The stock market is, so far, stumbling in 2022. From January 1 to April 14th, the S&P 500 is down about 7.4 percent. Some of the best performers over the past few years have taken heavy hits. Facebook shares are down about 38 percent. Netflix shares have plunged almost 44 percent. Even Amazon dropped 9 percent.


Smart Investing
Why 100 Percent Stocks Might Earn You Less, Long-Term
_
Everyone knows how it feels to ride a bike with a flat tire. Perhaps you pulled a long-neglected bike from your garage. You were 12 years old, hankering for a chocolate bar, and it was the only way to get to the 7-11 corner store.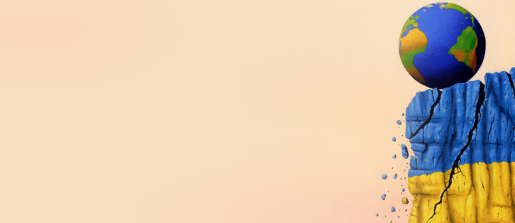 Investing Ideas
Swiss companies facing the war

_
The economic consequences of the conflict in Ukraine vary for Swiss companies. Here is an overview...



Learn more


Investing Ideas
A brutal come-down expected for Europe
_
The war in Ukraine will have lasting effects on the global economy – how extensive those effects will be is currently unknown. While markets have returned to their pre-crisis levels, the shadow of stagflation weighs heavily on Europe.

Learn more


Wealth Building
Money and Belonging: For Better and For Worse
_
Several years ago, a 12 year-old boy walked into my high school English classroom. His father was one of my colleagues. My students had just left for the day. Young Finn dragged his feet as he approached my desk, carrying a clipboard with some paper.


Wealth Building
Quit Like a Millionaire Authors Take The Road Less Traveled
_
A few years ago, a company's director asked me to speak to his employees about saving and investing. Before I began the presentation, he privately explained why he invited me. "I don't want my employees to make the same mistake I made," he said. He earned several million dollars a year.


Retirement
International Living Rates Panama The Best Country To Retire in 2022
_
Each morning before sunrise, I ride my bike along an oceanfront path. I pass runners, walkers, and people rollerblading. Cross-legged meditators face the rising sun while sitting on the raised, concrete sea wall.