Expert tips
for successful investing
At Swissquote, we believe in helping you to prosper. That is why we have put together an ebook containing our most popular Expat Investor articles. The stories inside cover real-life wealth building strategies and other valuable investment insights. Happy reading!
Articles include
_
• The best way to invest your money.
• How much money do you need to retire?
• Why dividends are the most powerful force in the world?
• Which currency to choose for your diversified portfolio
• And many more...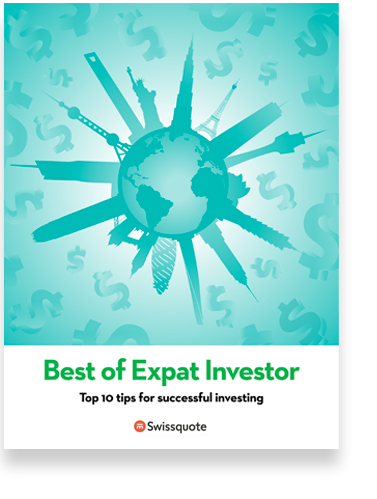 Get your free eBook and monthly investing insights
Your email address will be retained only to send you the Expat Investing newsletter should you choose to subscribe by ticking the box above. You have the right to access and amend your data (see privacy policy). You can unsubscribe at any time.
About the author
_
Andrew Hallam is the author of the bestsellers, Millionaire Teacher and Millionaire Expat: How To Build Wealth Living Overseas, and renowned blogger and speaker.
Harvey Jones has been a UK financial journalist for more than 30 years, writing regularly for a host of UK titles including The Times, Sunday Times, The Independent and Financial Times. He is currently the personal finance editor of the Daily Express and Sunday Express, and writes regularly for The Observer and Guardian Unlimited, Motley Fool and Reader's Digest. He also writes articles aimed at expats and offshore investors for The National in Dubai and Swissquote.lu.