THE GOLD STANDARD


OF TRADING PLATFORMS
Account
Track and manage all your assets from a comprehensive overview
Inspiration
Ignite your trading creativity with helpful resources and trade ideas
Tools
Make sense of the markets with a range of analysis tools
Upgrade your trading with powerful tools
Open your Swissquote account in just a few steps and gain access to smart features for an optimised trading experience.
Share your trading experience today. Recommend Swissquote! You and your friends will receive EUR 100 cash back.
 
An arsenal of tools to empower your trading
Core features
Portfolio Performance chart*
Monitor the performance of your portfolio and compare it to benchmarks such as indices and gold.
Recurring orders*
Set up recurring orders to automate your investments in your preferred products.
Securities lending
Earn extra income from your securities by allowing us to lend them to reputable institutions. Discover
News and price alerts
Never miss an opportunity! Set up alerts for the products and subjects that interest you.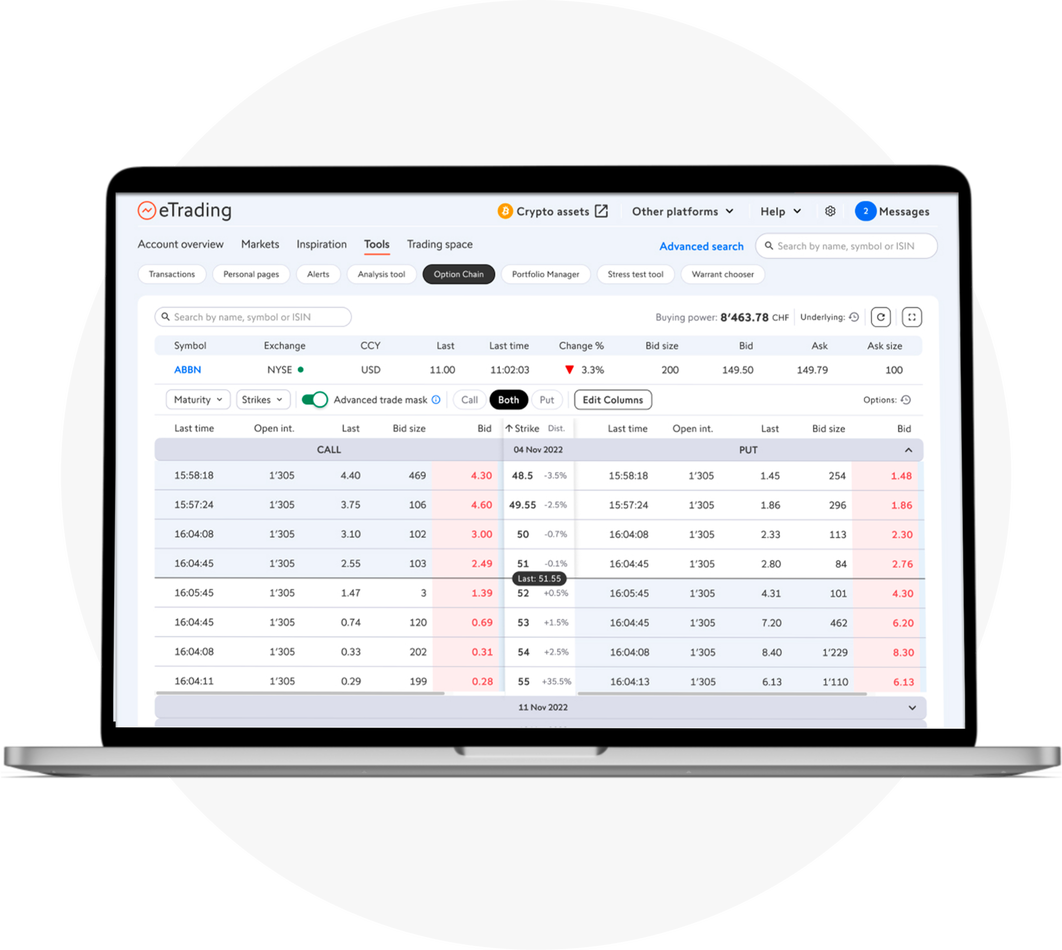 Analysis tools
TradingView*
TradingView's innovative and dynamic charting tools are seamlessly integrated with eTrading.
Stress Test Tool*
Simulate the potential market variations and see how they affect your options and futures positions.
ESG feature*
Environmental, Social and Governance scores for stocks allow you to invest according to your values. Discover
Search tools
Advanced Search
Find any investment product in a blink with our powerful search engine.
Scanner*
Filter and browse a broad range of investment products according to your preferred criteria.
Option Chain*
Filter options by maturity and strike to find the contracts in line with your strategy.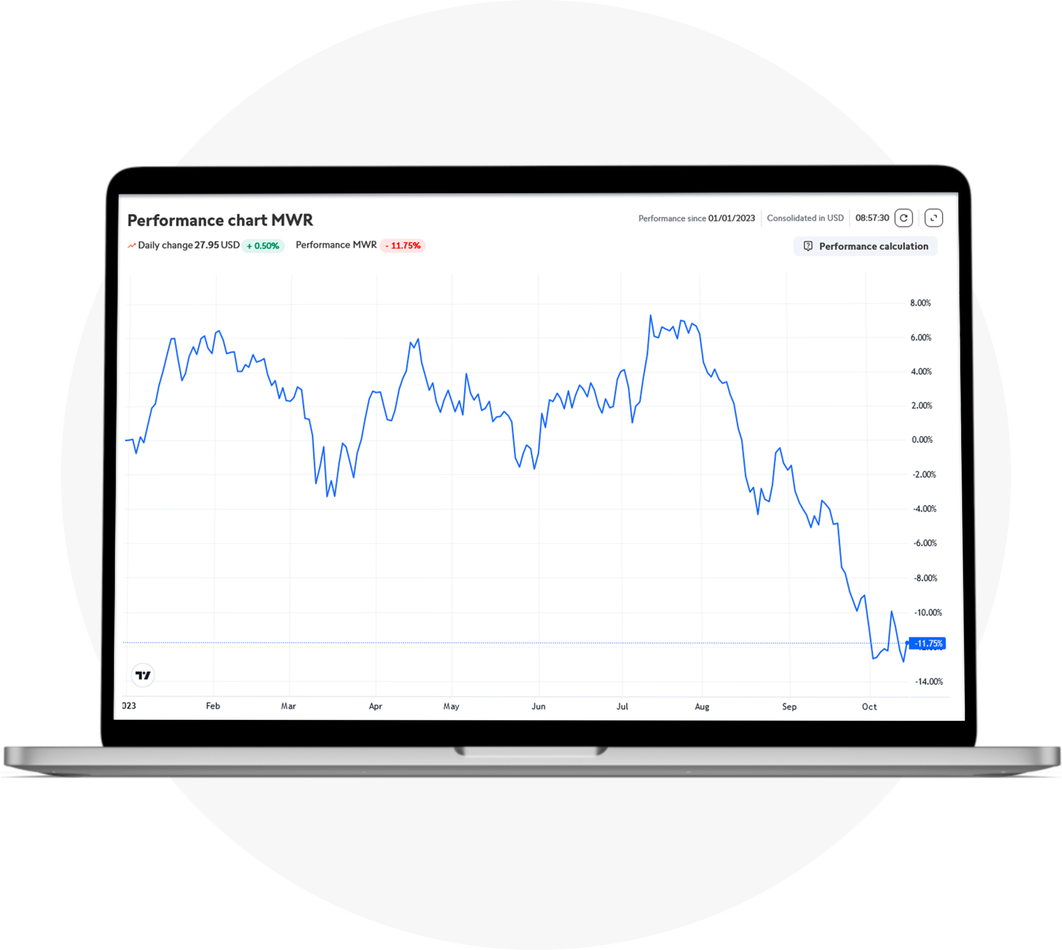 Pricing
Our attractive brokerage fees allow you to achieve good returns on your instruments while saving money.
 
Mobile app
Our Trading app delivers all the power of the eTrading platform in an intuitive mobile experience.
 
Education
Invest in yourself! Hone your financial skills and learn more about investment products with our eBooks and courses.