 A multi-asset platform
for all traders.

An intuitive, accurate
and efficient platform.

Over 100'000 products accessible through one single platform.

Fully customizable work space.

Proprietary platform with tools tailored to your needs.

Smart features to optimise
your trading experience.
Quick Search
_
Easily find any security by name, symbol or ISIN.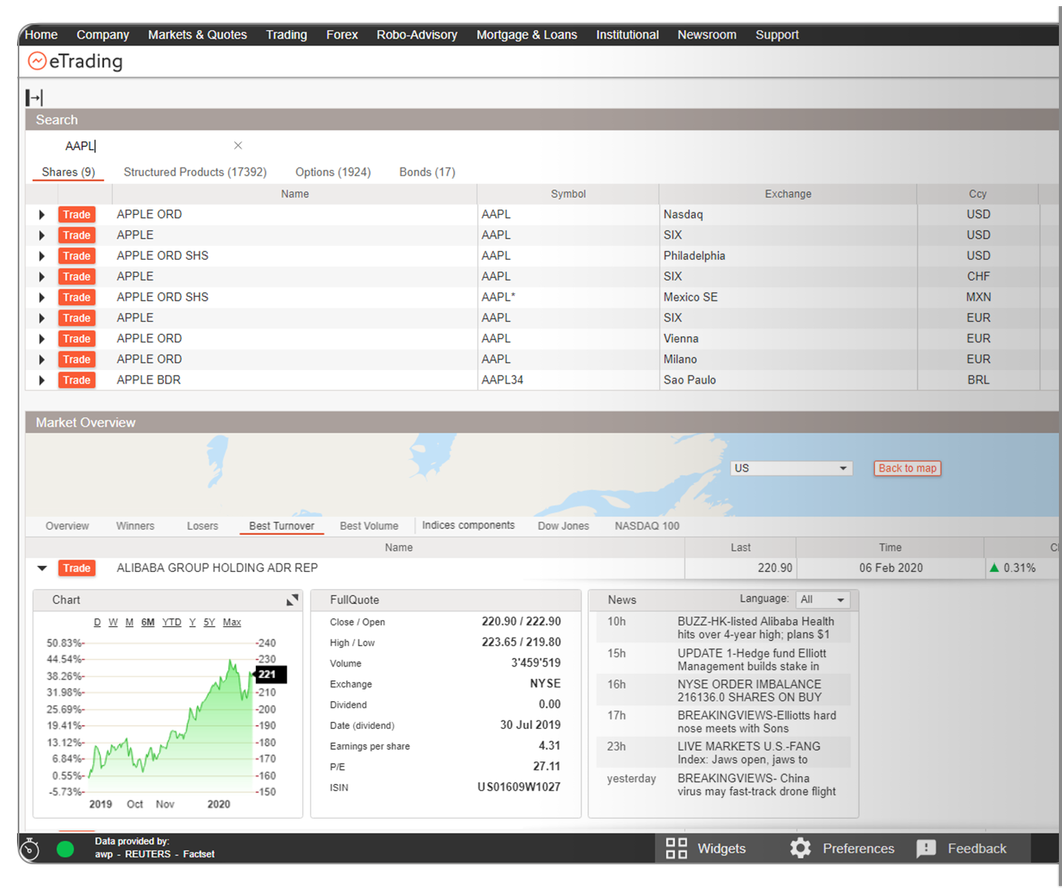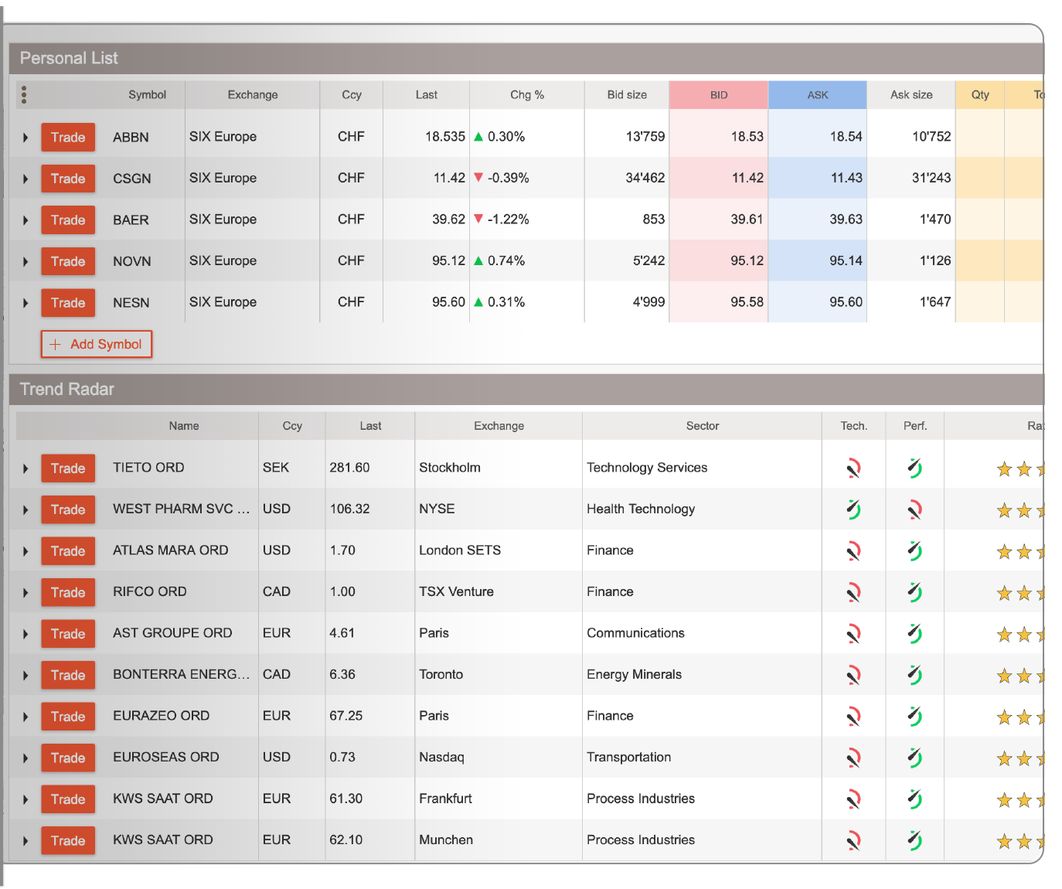 Personal list
_
Monitor your favourite securities by creating custom lists.
Market Overview
_
• Stay up to date with the major financial markets.
• Easily follow the current market developments and trends and stay informed of the best and worst performers.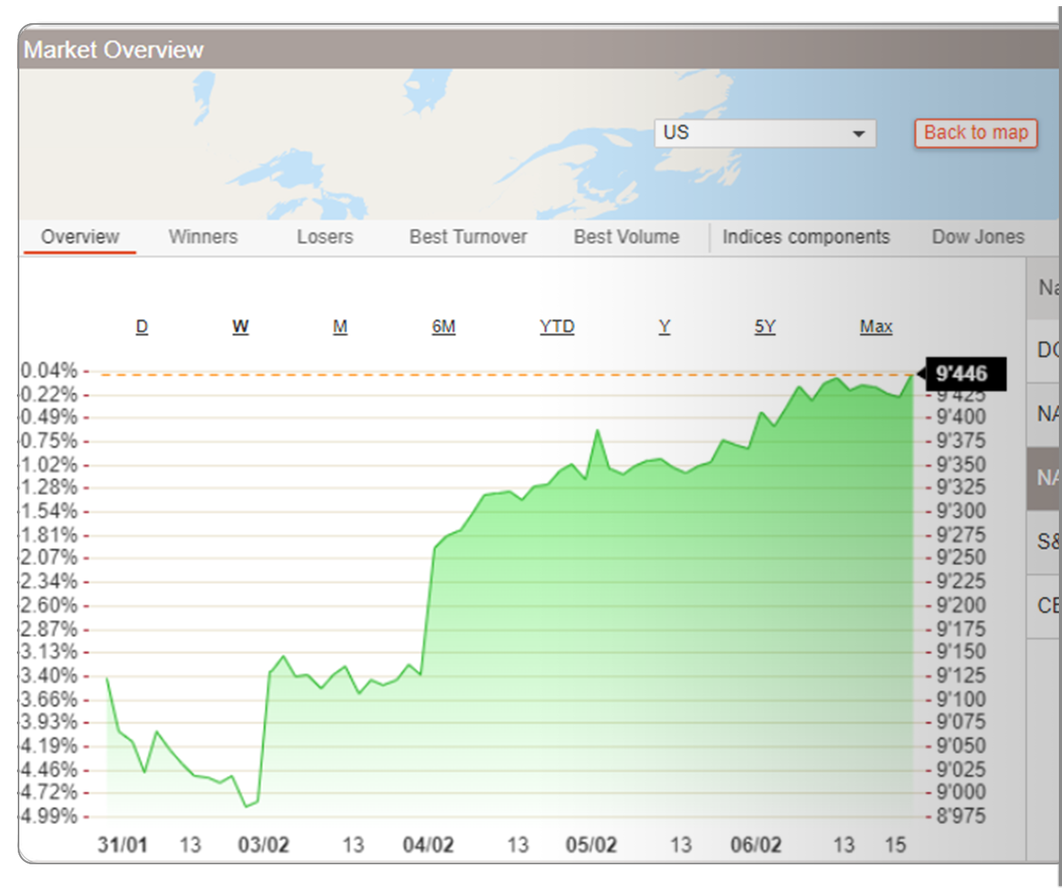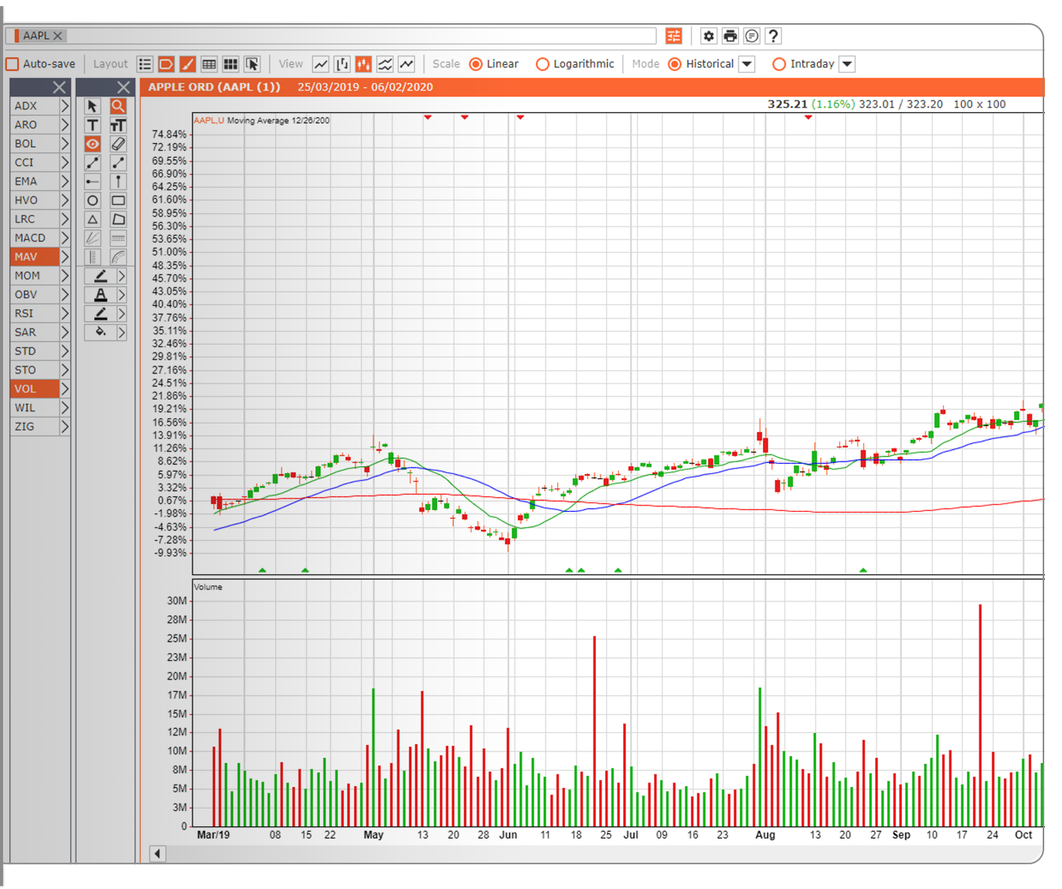 Analysis Tools
_
• Analyse charts according to your needs with the most important indicators.
• Easily compare the performances of securities.
• Save your preferences to start where you left off.